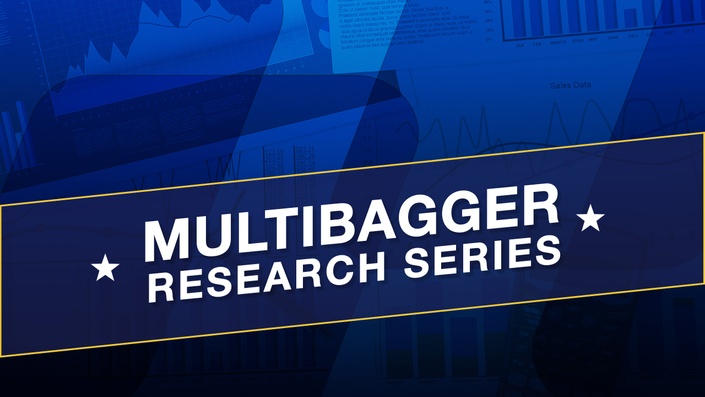 Multibagger Research Series
A Deep-Dive Into Some High Quality Businesses, That Can Potentially Become Multibaggers
Like most people, you work hard to earn money, but unfortunately your busy schedule may not allow you the time to do proper justice when it comes to investing. If you are like majority of investors, you might be relying on 'stock tips' or misaligned external advisers. This often results in risky investments leading to disastrous outcomes. As a result you are never sure if your hard earned money has been invested properly.
Through our 'Multibagger Research Series', we have solved this problem for good and have created a platform for handing you back the reins of your investing journey. We provide a step-by-step framework for analysing several high quality businesses, which can potentially become multi-baggers. This framework will set you on your path to financial freedom.
We are very choosy about the businesses we cover, and we research every aspect of these great businesses using our research framework. We have explained the broad framework in the 4-part video series below. These businesses typically have the following characteristics:
They generate high 'Return On Capital'

They are run by very high quality CEO & management teams. We have a preference for founder led businesses... and CEOs with great capital allocation track record

These businesses enjoy secular growth tail-winds, operate in very large markets (preferably global) and have very long runways ahead of them

These businesses have strong competitive advantages and have the ability to protect their turf from competitive pressures. This gets reflected in their margins

These businesses are typically asset and capital light and have exponential characteristics, with the ability to compound wealth over a long period
How do these characteristics benefit you?
These are the typical characteristics of multibagger investments, provided the price of entry is right. We do all the heavy lifting by studying these businesses over the years and publish our detailed research, approximate valuation ranges, along with any new developments, (ongoing) earnings analysis etc. This would save lots of your valuable time and energy. Everything is presented within a systematic framework in the form of videos and presentation documents.

You not only benefit from the detailed research on some great businesses, you also benefit by learning about this framework, which you can apply on any business that you may consider for investment. This will make you more confident about your investments and ensure that you develop the ability to identify red-flags.
P.S. These are purely fact based analyses of these businesses, meant for education purpose only and are NOT investment recommendations.
What Does The Program Cover?
We typically do a deep dive research into 4 - 5 new businesses every year and along with that we continue to stay on top of all the previously covered businesses. So this results in a growing list of high quality businesses on our platform. Our research platform can be a very good one stop destination for keeping track of everything that is happening in these businesses. You will have access to all the videos and documents which are logically arranged in different modules … so you don't have to worry about independently consuming thousands of pages of past company documents (10K, 10Q etc), analyst reports, management interviews, earnings calls, ongoing updates etc. We do that for you and then present all the relevant facts in easy to consume format (videos and PDFs), so that you can go through them at your own pace and at your own convenience. From time to time, we even speak/communicate with the management teams and we update our research regularly with any new information/ insight that we might acquire.

The current list of businesses (arranged in modules) are provided under the curriculum section below. We invite you to check out some of the preview videos to get an idea about the quality of the research.
Course Curriculum
Introduction (Start Here)
Available in days
days after you enroll
Valuation
Available in days
days after you enroll
MRS WhatsApp Group Chat Transcript
Available in days
days after you enroll
This Program Is NOT For You If:
You are looking for quick trade recommendations based on technical analysis and short term market price predictions
You are a short term thinker, expecting to make money overnight, so that you can go and brag about your winning trade on social media
You are planning to keep going in and out of the markets based on your speculations
This Program Is For You If:
You think like a long term investor and want to grow truly wealthy
You are committed to taking full control of your investing journey towards financial freedom
You would like to feel confident and understand the right principles of investing
You are ready to develop the ability to think like a business owner when it comes to investing
You are ready to commit the time to work towards getting rich, and not expect it to happen through any 'overnight miracles'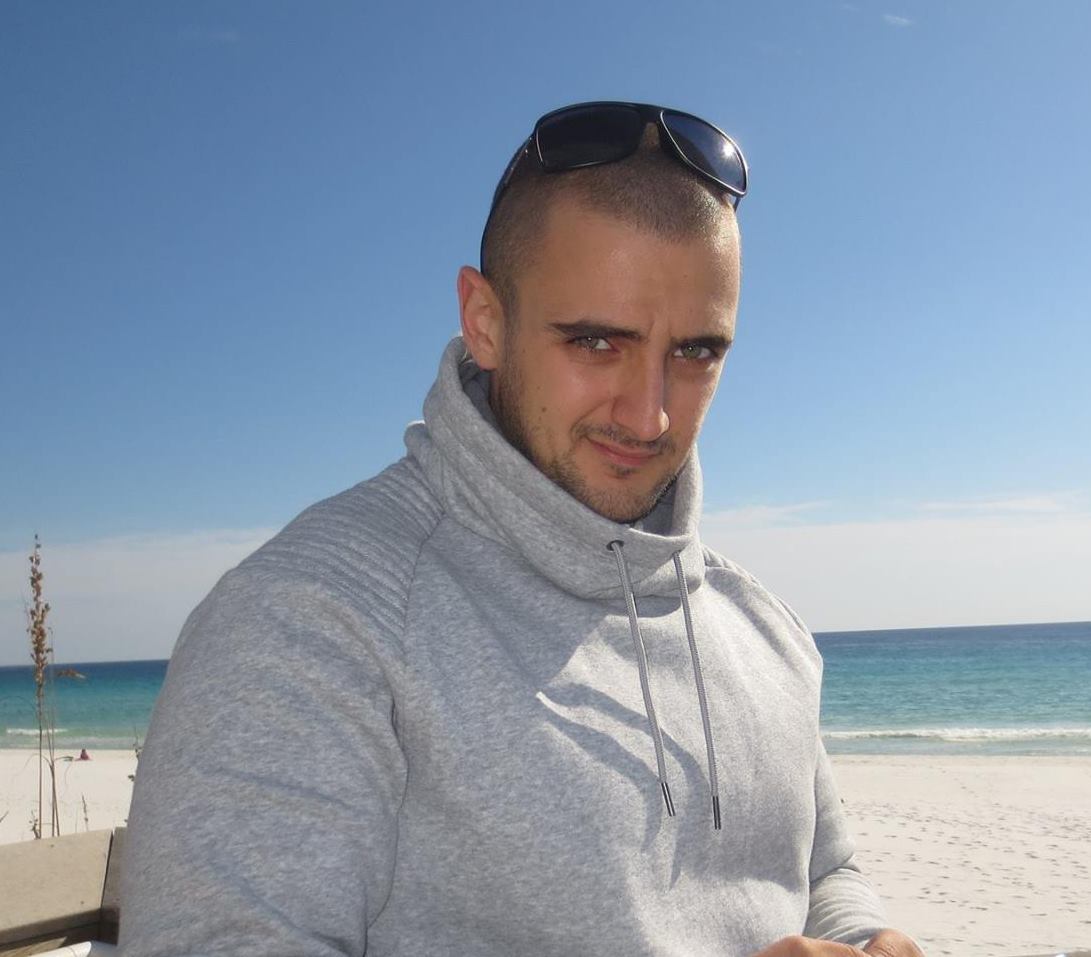 Hear from our students from different walks of life on our courses/ programs:
- Zhivko Kanazirski, USA

I started about 6 years ago with trading and later investing. I went though many courses and research that one can find online. Nothing comes close to MoneyWiseSmart.
The Multibagger Research Series (MRS) research is extremly deep and focuses on the things that matter. It is not about what is sexy or the next hyped stock, but what actually creates wealth. From the MRS program, I have improved my understanding of companies financials, valuations and even human psychology.
I also decided to give it a shot on the Options Series, after being subscribed for a few months for the MRS program, and that also blew me away.
I would highly recommend MoneyWiseSmart's courses if you want to take your investing skills to the next level. I can say I'm a better investor than I was.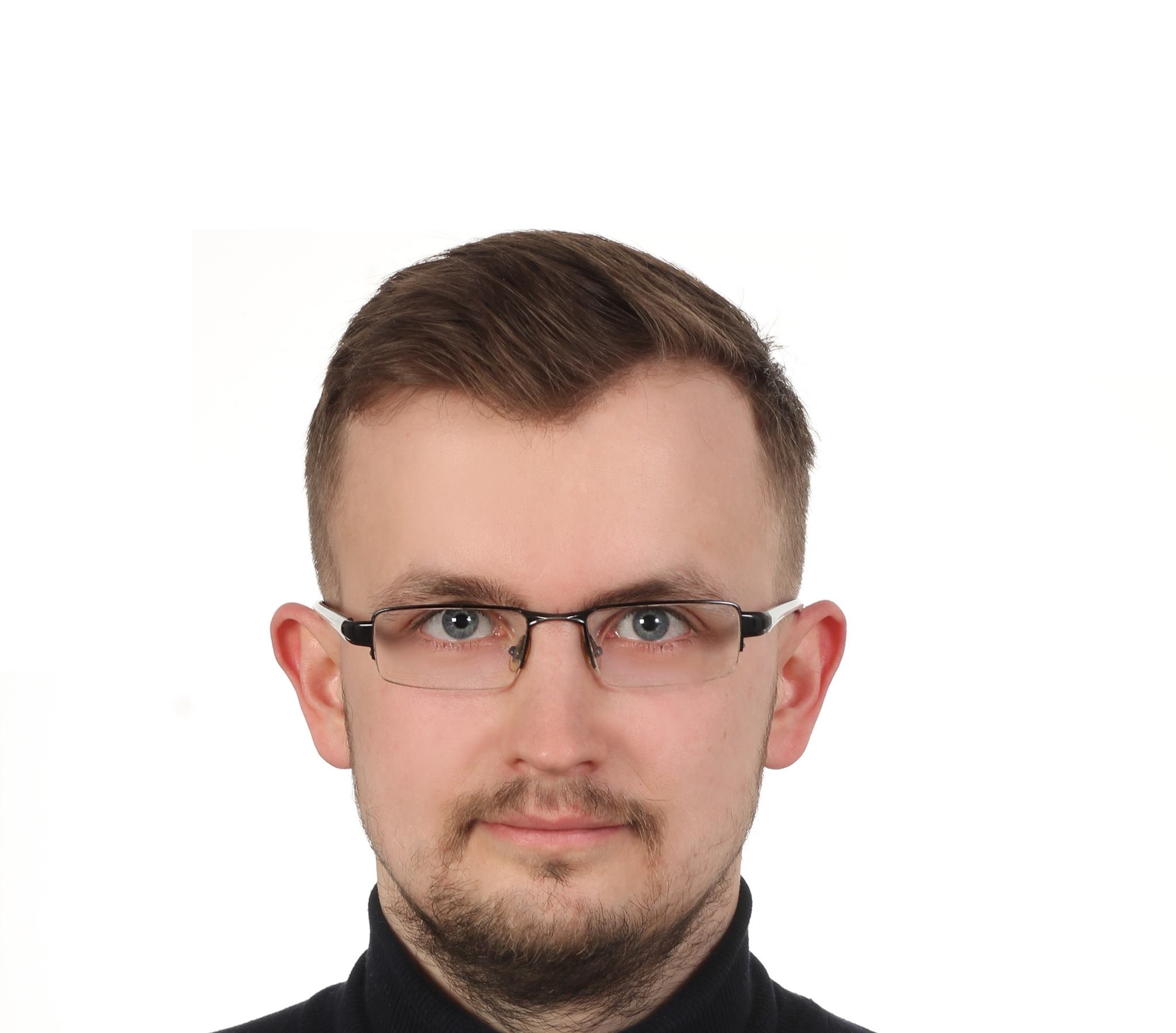 - Sebastian Trochym, Poland


What I like about MoneyWiseSmart is a very long-term investment approach. Unlike majority of the market that focus on short term trading and casino approach to the stock market, Fun Liang and Rupam have the ultra long term business approach – the way real intelligent investors should always focus on.
Even if you are able to analyse businesses yourself, having a community like the one created by the MoneyWiseSmart team is very helpful, at moments of doubts when everyone seems to be happy from their 1% profit leveraged to 20%-30%. Many young people who start their investing journey forget that investing is a marathon, not a sprint.
I recommend MoneyWiseSmart to all new subscribers. If your goal is to compound wealth over decades, this is the right place for you.
- Clinton Rezeki, Canada


I love the Multibagger Research Series. It's a pre-filtered list of potentially wonderful businesses handpicked by the smartest team. Each business is meticulously researched in depth. The type of research done is one that might take someone like me a significant amount of time (months to a year) to complete. It's all based on facts and data and no speculation is involved. More importantly, Fun Liang has an eye of deciphering between the lines, and he will then convert the data into easy-to-understand charts and figures. I've also learnt a tremendous bit regarding valuing modern businesses such as SaaS companies that I would've easily passed before due to its optically depressed negative earnings on a GAAP basis. For me, the pre-filtered list of potential compounders saved me a lot of time and effort, but more importantly, learning how Fun Liang and Rupam think and analyze businesses is the gem of the Multibagger Research Series. I get taught how to fish and also get the fish. What more could I ask for?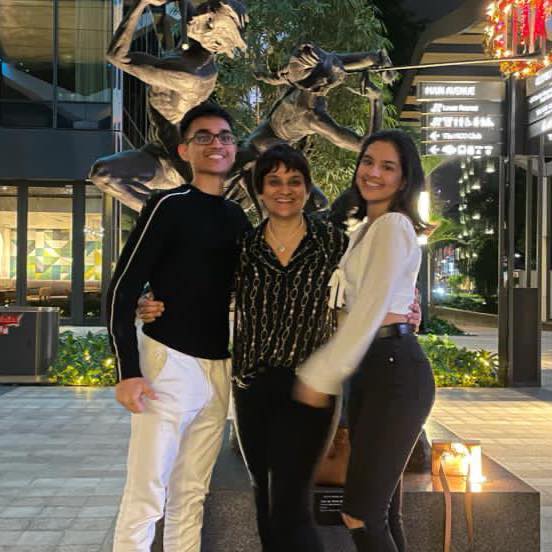 - Diya Garg, Singapore


I was introduced to MoneyWiseSmart Multibagger Research Series in Nov 2020. Timing was great as I'd been looking to turbo-charge my portfolio during the pandemic. But importantly I also wanted to refine my thinking & perspective on long-term value investing.
Rupam Deb & Fun Liang Chia bring a passion & rigour into investment research that I've not seen before. For one, they're super thorough in their concepts; further, the analytics of their chosen company spans months of uncompromising research into every aspect of the business including industry, competition, management, moat, and valuation. They can thus answer the most intricate query with relative ease.
I have personally used the Multibagger research to confidently make (what I believe is) low-risk investments in superlative businesses, that is garnering impressive returns already. Importantly the MWS team are changing the way I approach wealth preservation - from intermittent shorter term moves to a steady, long-term compounding pursuit. Next steps would be strong growth via new concepts ie Options investing.
'Great products sell themselves' no doubt, so consider this a coffee musing about MWS! I have recommended the series to close friends and family as I truly believe in the product; wishing the Team all the very best. Rock on!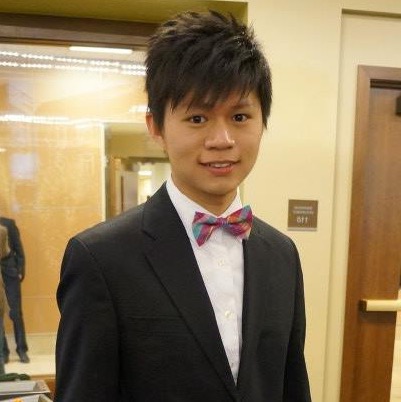 - Yong Perng Tan, Qualified Actuary, Singapore


I was very excited when I found out that MWS is finally launching the Multibagger Research Series. I have been fortunate enough to come across some of the researches that Rupam and Fun Liang have done and I was blown away by the level of details they go into. Rupam and Fun Liang are truly passionate about researching business as they would happily read through pages of materials, exchange emails with IR and sometimes even talks to the management team. Rupam and Fun Liang keep each other in checks to ensure that they are not biased against the businesses that they like, just to make sure they always present the facts for you to do your own due diligence.

In the program, Rupam or Fun Liang would walk you through multiple aspects of good quality companies that fit into the framework that Rupam described. You would learn about the industry the business is in, the business model, moats and competition, management, risks, financials, valuations and many more. These are great companies that I believe Rupam and/or Fun Liang would own if the price is right.
Finding great businesses, studying them and tracking new developments can be time consuming especially if you have a day time job like me. I highly recommend this program if you want to save time and learn how to apply the framework in real life.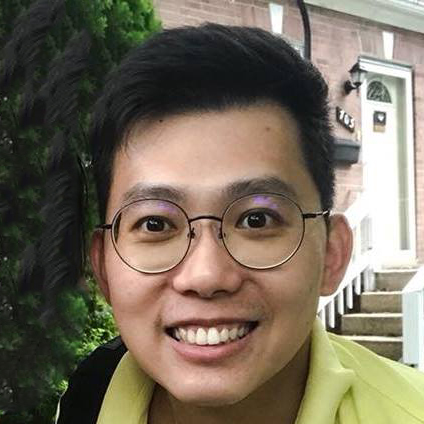 - Keng Song Leow, Doctor, Singapore


Multibagger Research Series by MoneyWiseSmart (founded by Rupam & Fun Liang) is by far the best and the most detailed research that I have come across, in term of the quality/value (that you get) and price (that you pay). From my interview with one of the founders (Fun Liang), they put subscribers (i.e. you) at heart first.
I hope this transparent feedback will help many people into making wise informed decision. Wish you the best luck in your investing journey.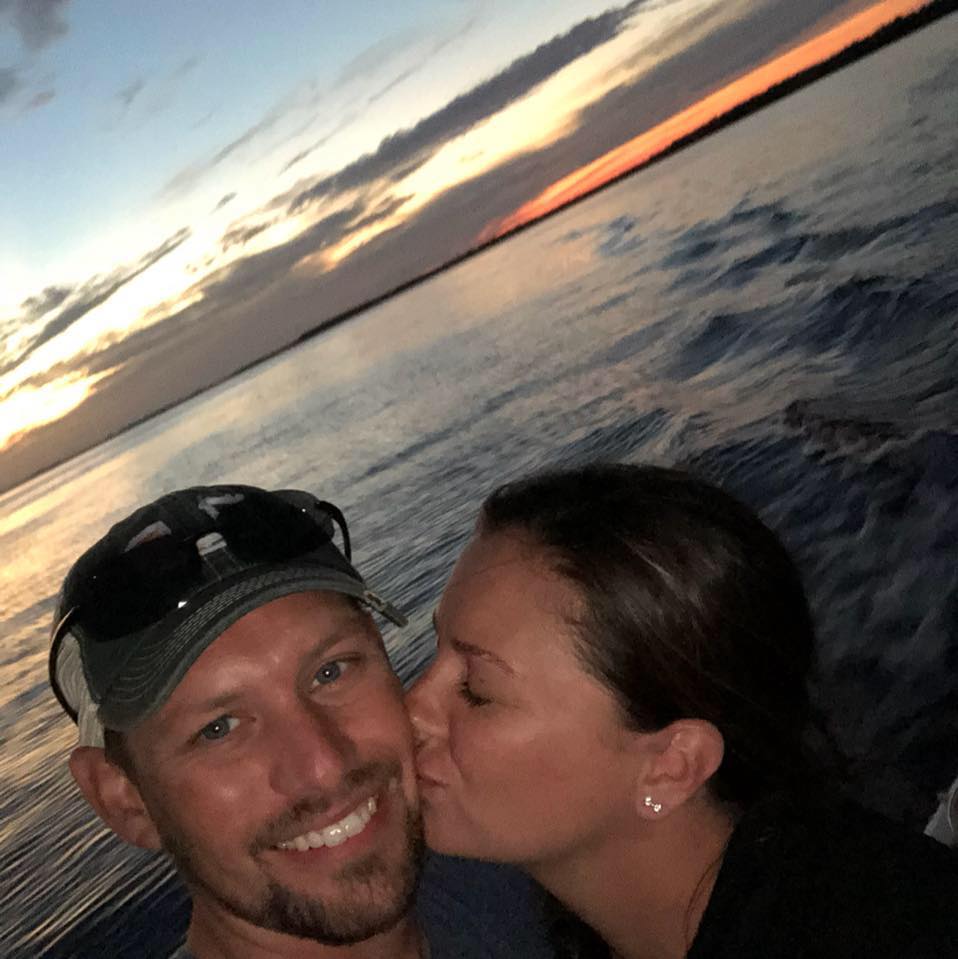 - Derek Hjorth, Gillette, Wyoming,USA

I have long been invested in the markets through mutual funds and financial advisors, however over the last couple of years I decided to start investing in my education with an intent to manage my own portfolio. I have spent many thousands of dollars and countless hours on multiple education platforms in the last couple years and can say that without a doubt MoneyWiseSmart offers by far the best value of any of the classes I have participated in.
Rupam, Fun Liang, and Vaibhav are all incredible educators. They each have their respective area of expertise that when contributed to the platform results in a huge compounding effect. This is truly a scenario of 1+1+1=much more than 3.
I can confidently say that joining MoneyWiseSmart was one of the best investments I have made. The access afforded by the group is simply amazing. The team clearly has a desire to educate and it becomes apparent in the teams commitment that all of your questions are clearly answered. I can promise that anyone who puts the effort into learning the material will be rewarded by the amazing access and expertise from the MoneyWiseSmart team. I am proud to report that my investment in MWS has already been a Multibagger. Keep up the great work guys and I can't wait for our next 3 hour Zoom meeting.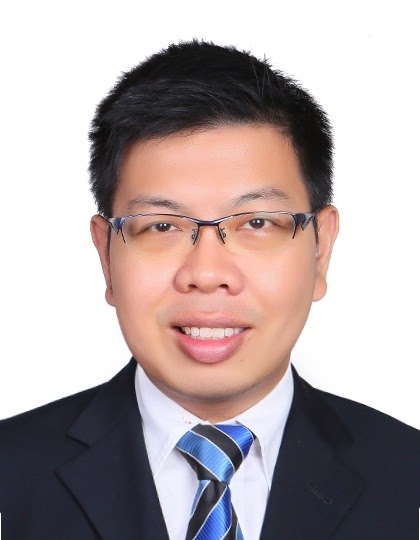 - Terence Seah, CPA, Singapore

I have known Rupam for a while and greatly admired his thought process and sharing about investment ideas. When he started this course, I signed up without hesitation. In this course, the ideas are explained concisely with clear examples. The forums where you can ask questions and share ideas are monitored closely by senior members and you will definitely get your answers promptly. You will find something for yourself, no matter you being a seasoned investor or someone starting out.
This is definitely one worthwhile investment for all value investors.
- Sikawat Thanaviratananich, Clinical Assistant Professor of Neurology, Neurologist, Iowa, USA

Neurology Residency at Case Western Reserve University, Cleveland, Ohio, USA

…The instructor used a lot of examples in the real world, with some case studies and also showed exactly where to find this information on the website (in which the newbie might have no clues to find them)…Even though I have been through many books; there are many things that I just learned from this course, maybe I did not understand it before and the instructor of this course digested it in a simpler way for me to understand…As I have read many books before starting this course, I think all practical points you would need to invest in the real world are in this course…

December 30th, 2019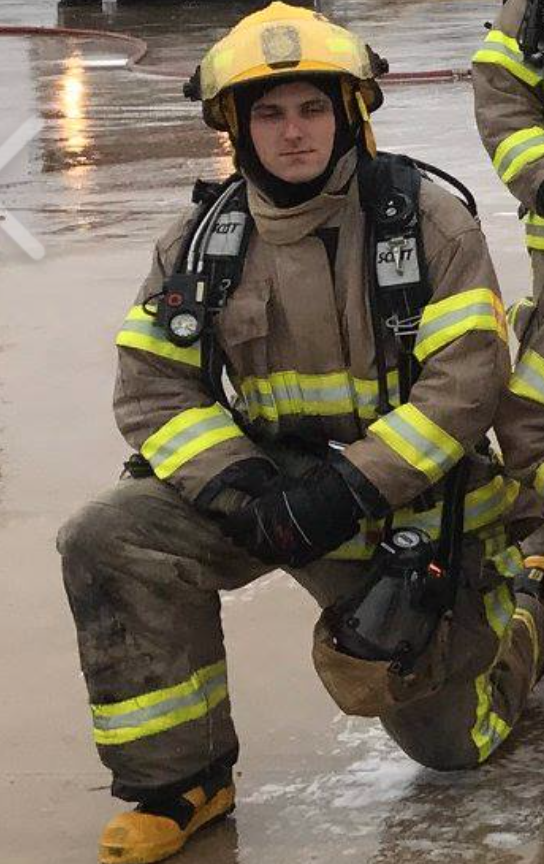 - Rich Faunce, Reactor Operator for DOW Chemical, USA


… I have done what seems to be extensive amounts of research on investing prior to this course but still felt weary of this field… The biggest asset was how easy the course taught me investing fundamentals. The course was broken down in multiple bite size videos making it easy to digest. It was self paced so re watching a video to retain the knowledge was very easy and not time consuming at all… This course started out with basics. Building a foundation in the little experience I had.
Then building on that knowledge throughout. In a clear cut and easy to understand manner. Lastly, I couldn't be happier with the level of confidence I can now deploy while investing for my future.

January 2nd, 2020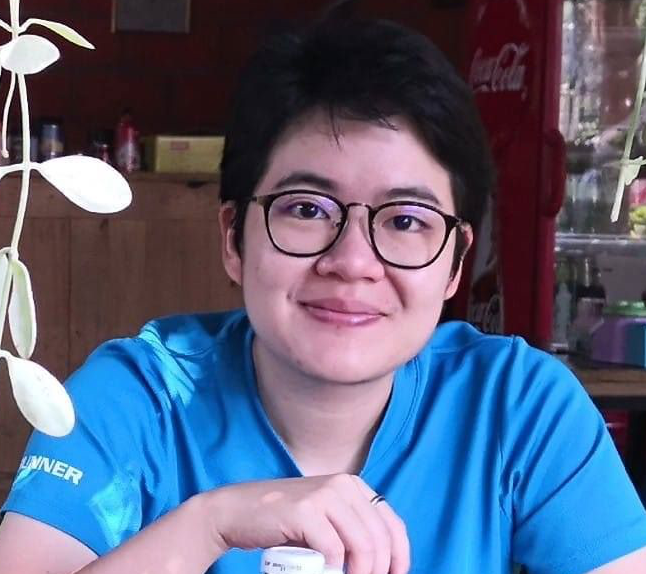 - Si Min Hong, Singapore


This course deciphers a company part by part, number by number and explains the significance of each component in our analysis of the business…I am going to be honest and share going through almost 50 videos took me many hours, but it is necessary, for you will emerge as a more confident and better-informed investor.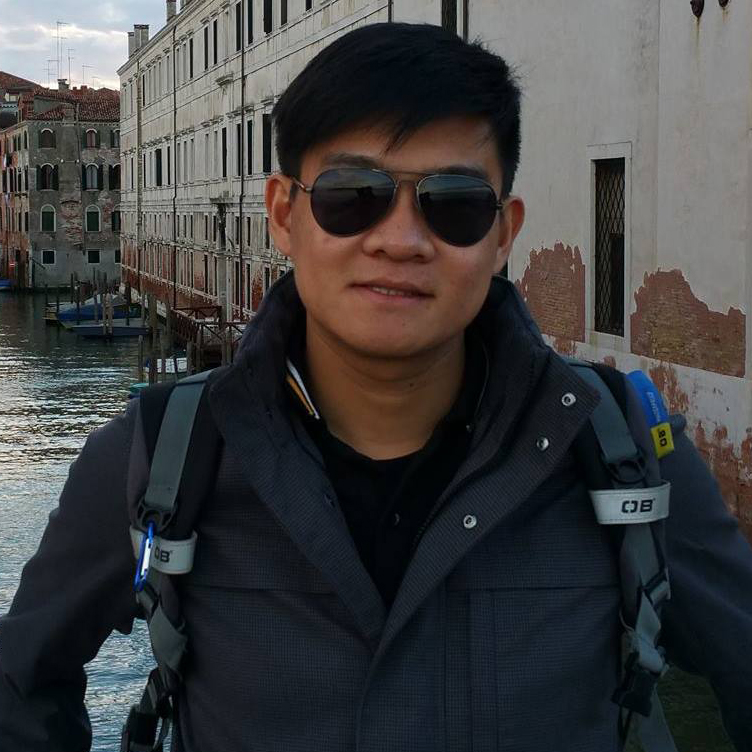 - Yong Leong Lee, Singapore

Having enrolled into a few paid investing courses, I can say this is one of the best value investing courses out there. The course went into great depth of key parameters of what makes a company a long term compounder for investing, that would not been covered by most of the other courses. Important financial jargons are translated in easy layman terms that everyone can understand. I especially like that each of these lessons are structured into small bite sized 10mins - 20mins sessions that you can fit in to your daily routines!
I highly recommend this course, whether you are starting investment from scratch or already a seasoned investor, I'm sure you will find massive value in this course!
Frequently Asked Questions
When does the program start and finish?
The membership starts immediately after you register and verify your registration, and never ends! It is completely self-paced - you decide when you wish to watch the videos and go through the documents. Everything that we do is long term and nothing changes in a few days or even months ... so feel free to define your own pace.
How long do I have access to the published research videos?
After enrolling, you have unlimited lifetime access to this program - across any and all devices you own. We will only keep adding research content and will never delete anything... so anytime you feel like going back in time to refer to some old videos, it will always be just a click away.
Would the program price increase in the future?
Yes - For our courses/ programs, we generally increase price over time (sometimes significantly), when more content and value are added over time, as a person who purchase in the future would have access to more content compared to today and hence the value and pricing would be higher then.
What if I am unhappy with the program?
We would never want you to be unhappy! If you are unsatisfied with your purchase, contact us within the first 3 days of registering and we will give you a full refund. No questions asked!
How frequently would you be publishing new research?
We will never promise you any regular frequency of research that many research companies do. There are times when we might publish multiple research updates in a month and there are times when we might not publish any new ones for a few months. When we do not have a good idea/insight, we will not pretend we do, and we will not feed you with anything substandard. Our frequency of new videos entirely depends on whether we find something really really interesting to bring to you or not (after extensive evaluation). We think like long term business owners and we do not make publishing a 'prolific number' of research reports (or stock tips) our priority. However we would like to assure you that we are constantly looking for new ideas/updates on existing ideas to research and evaluate if it is worth publishing. However this is what we promise: for the great businesses that we cover, you are very unlikely to find anything anywhere else that matches our quality and is as extensive. You will get to know everything about these businesses, that an informed business owner should know. This will provide you a great framework to research & analyse any business that you might yourself wish to evaluate for investment.
Are these research reports investment recommendations?
Heck NO! These are by no means investment recommendations. We love researching businesses ourselves and our research is 100% fact based. Basically for anyone who is interested in following a particular business, we make their lives easy by collating and analysing all the various information available all over the place, into our research videos...that way you do not need to spend your time in going through them. We do the hard work for you and bring the facts to you in easy to consume formats. However please note that we will NOT be sugar coating anything and we will tell you the Good, the Bad and the Ugly about these businesses. Our objective is 100% education and we will consider our job well done if you develop the ability to research businesses of your choice using the same framework.
Are the MoneyWiseSmart founders/ partners invested in the same companies?
In some of them - Yes, and in some of them - No. But that is incidental. As we said earlier...these are just objective fact based research of businesses that we like. Sometimes a great business might not make a good investment just because the price may not be right. So just because we are doing a deep dive research into a business, does not necessarily mean that it is a suitable investment candidate. So you need to do your own due diligence for your own investments. Our goal is purely educational and we like to share the facts, which are publicly available (along with our analysis of the facts) with all those who find value in them. So we help you to develop your own ability to do your own due diligence. Teaching you to fish is our objective...not giving you the fish. You know, sometimes we have researched a company for years but have not invested in it simply because there are things we do not like about the business. For example...we might tell you that this particular business is XYZ is growing its revenues and earnings by 30% Y-o-Y but it is not able to translate the growing net income into Free Cash Flows, because its working capital requirements are growing much faster...say by 45%. You see...there is no subjectivity or speculation in this information and all we did was comb through the financial statements to bring out this fact. So while we may like the other things in this business, we may decide not to invest in it...and when facts change we might change our mind and invest. However we will never ever try to influence your decisions by any subjective opinions of ours. Even between us (Rupam and Fun Liang) we might have difference in opinion on whether a business is suitable for investment...but as our research is 100% fact based, we try and remove individual biases from what we publish, and we both are in sync on the research that we publish.
Would there be any promotions or discounts soon? Should I wait for those?
We have a fairness policy that once we have even one customer who has purchased the program at a certain price, we will never let it happen that in the future that price is reduced. There can be other types of promotions, but the future price will never be less than the price today. In fact, we will be increasing the price from time to time, as we continue to add even more content to the program. We will keep enhancing the value that we offer, so you can be assured that even if we offer some kind of promotion in future, the value you are getting today will never be diluted.
Your Instructor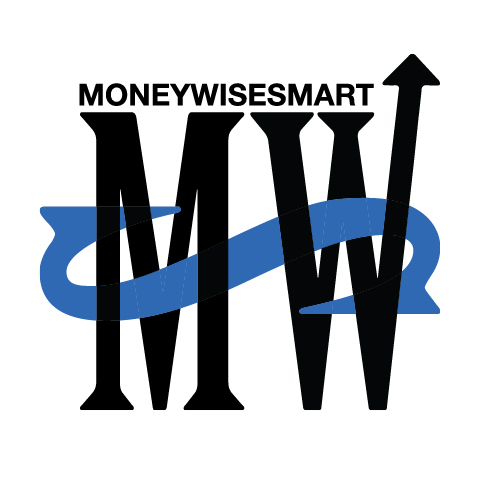 At MoneyWiseSmart.com we offer investment education programs which guide our subscribers from all over the world, on their journey towards financial freedom, through a set of comprehensive and complementary programs. In our Multibagger Research Series offering, we publish deep dive research content on businesses which are compounders. Our Investing Fundamentals, Financial Statement Analysis and Business Valuation program provides a comprehensive step-by-step framework for identifying, analysing and building a portfolio of high quality businesses. In our Options Series program, we teach strategies for managing risk and enhancing cash returns from the long term investment portfolios, using Options. Everything we do focusses on long-term compounding.
Rupam Deb



I am a full time investor and co-founder of MoneyWiseSmart. I manage an investment portfolio using the fundamental principles of investing, as practiced by some of the best investors on the planet. I was part of the Executive Management team in a LSE listed (FTSE 100) business, where I was responsible for the largest business unit, managing over a billion dollars in revenue. However I was always passionate about value investing and decided to become a full time investor during the peak of the 2008 global financial crisis. The timing turned out to be great, NOT because I was smart enough or lucky enough to find the market bottom...but because I could pack as many investments mistakes (to learn from) as one can possibly commit within a very short period of time. This led me to a massive self-education drive, and eventually I realised that I was not alone. Millions and millions of people go about investing completely in the wrong way, focussing on the day to day movements in stock price and not on the underlying business which the stock represents. My partner Fun Liang and I, co-founded MoneyWiseSmart to address this problem. I have been fortunate to be financially free myself, and it is now our mission to help our subscribers in their journey towards financial freedom. This is our 'Why'.

---
Fun Liang Chia





I am an avid value investor and co-founder of MoneyWiseSmart. After graduating from the National University of Singapore with a first-class honours in Economics, I discovered my passion in investing. My learning continued with my extensive reading about Warren Buffett, Charlie Munger, Peter Lynch and the likes, and I have never looked back ever since. Nothing excites me more than identifying and analysing great businesses. After more than 6 years of corporate experience in a NYSE-listed consulting firm, dealing with corporate finance and disputes advisory, in both Singapore and Melbourne, I left my Director role to focus full time on MoneyWiseSmart and my own investing journey. I feel delighted to be able to spend my time analysing great businesses to own and at the same time help our subscribers on their journey of lifetime compounding of wealth.