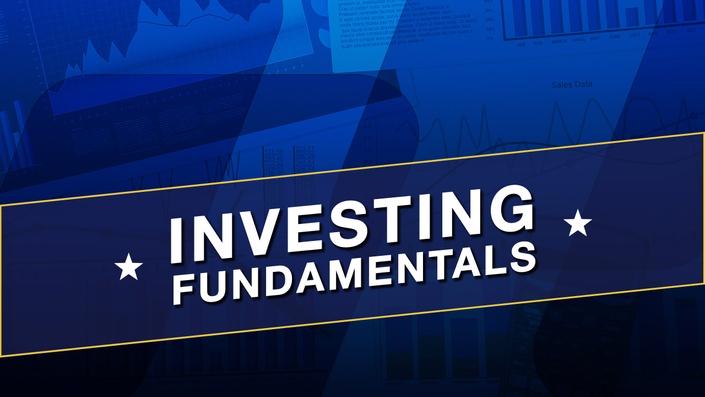 Investing Fundamentals : How To Find Multi-Bagger Investments, Grow Your Wealth & Achieve Financial Freedom
Don't let your busy schedule delay your financial freedom. All you need is 15-30 minutes a day to learn how to find & invest in exponential growth businesses
Enroll in Course
GROW YOUR WEALTH EXPONENTIALLY, WITH A SIMPLE INVESTMENT FRAMEWORK.
Most people like you often do not have much time and energy left after work to think about their investments.
Let us make investing simple for you, so that YOU can take full control of your financial future, instead of depending on someone else.
This course is everything that a busy person like you needs; put together into a step-by-step framework; simplified, condensed and structured into small digestible modules that will equip you with the right knowledge and temperament to transform your investment performance
By the end of this course, you will learn how to:
Identify great businesses (multi-baggers)...the kind of investments that grow wealth exponentially
Learn the principles which will stop you from selling your stocks only at a small profit (and then to see them go up many-folds after you sell...painful right?)
Avoid the kind of investments which destroy wealth over time, or which turn out to be frauds
Sleep like a baby even when most other people are losing their sleep over stock market crashes
Have full visibility & control on the path ahead...leading to your financial freedom
This course will help you to reach a point where you will not need to work for a living...your investments can take care of your living expenses, while you devote your time doing what you really enjoy doing
And all this without paying hefty commissions to your 'advisors' and getting ripped off by unscrupulous 'investment salesmen'
Course Curriculum
Course Intro (Start Here)
Available in days
days after you enroll
What is a Stock?
Available in days
days after you enroll
Asset Categories
Available in days
days after you enroll
This course is NOT for you if:
You're looking for immediate stock recommendations

You're a short term thinker, expecting to make money in a short period of time
This course is FOR you if:
You want to achieve long term and meaningful wealth

You're committed to taking full control of your investing journey & financial freedom.

You'd like to feel confident and truly understand the right principles of investing in stocks.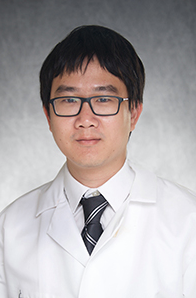 What our students from different walks of life are saying about the course:
- Sikawat Thanaviratananich, Clinical Assistant Professor of Neurology, Neurologist, Iowa, USA
Neurology Residency at Case Western Reserve University, Cleveland, Ohio, USA

…The instructor used a lot of examples in the real world, with some case studies and also showed exactly where to find this information on the website (in which the newbie might have no clues to find them)…Even though I have been through many books; there are many things that I just learned from this course, maybe I did not understand it before and the instructor of this course digested it in a simpler way for me to understand…As I have read many books before starting this course, I think all practical points you would need to invest in the real world are in this course…

December 30th, 2019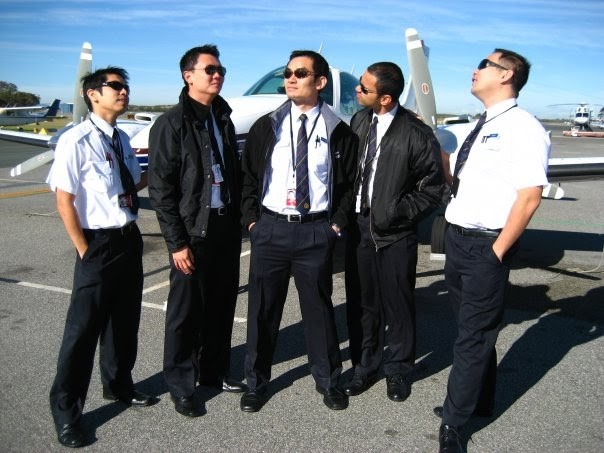 - Low Chen Chong, Singapore

My name is Chen Chong.
I am a subscriber to both Investing Fundamentals and the Diamond Level Options series.
I restarted my investment journey in the beginning onslaught of Covid-19. Lockdowns and reduced work opportunities, I decided to invest in myself with financial knowledge to once again explore wealth compounding.
Investing Fundamentals is highly recommended to beginners. How to value a company properly is the backbone of investing. Research methodology and discounted cash flow (DCF) modules were explained in detail. With monthly sessions and active FB discussions, I was able to clear my doubts and further enhance my understanding of business valuation.
For the options series, this is NOT your usual trading strategy course. It is used as a tool for long-term compounding and to own shares at chosen prices. Earning a fee (premium) while waiting for the price of the share to drop to my selected price was a brilliant discovery. Options Greeks and time value of money concept were just mind-blowing! Very thankful to the MoneyWiseSmart team for putting up 3 special sessions to help jump-start our option learning.
Synergy is the word I can describe for the above 2 modules combined. Knowing the value of the company then using it to price my options strategy. End result is getting more of a company at great prices and getting paid while waiting. Amazing!
Thank you MoneyWiseSmart. I have just upgraded myself through your programs. The value I gain is multiple times the fees I paid, and the value keeps compounding.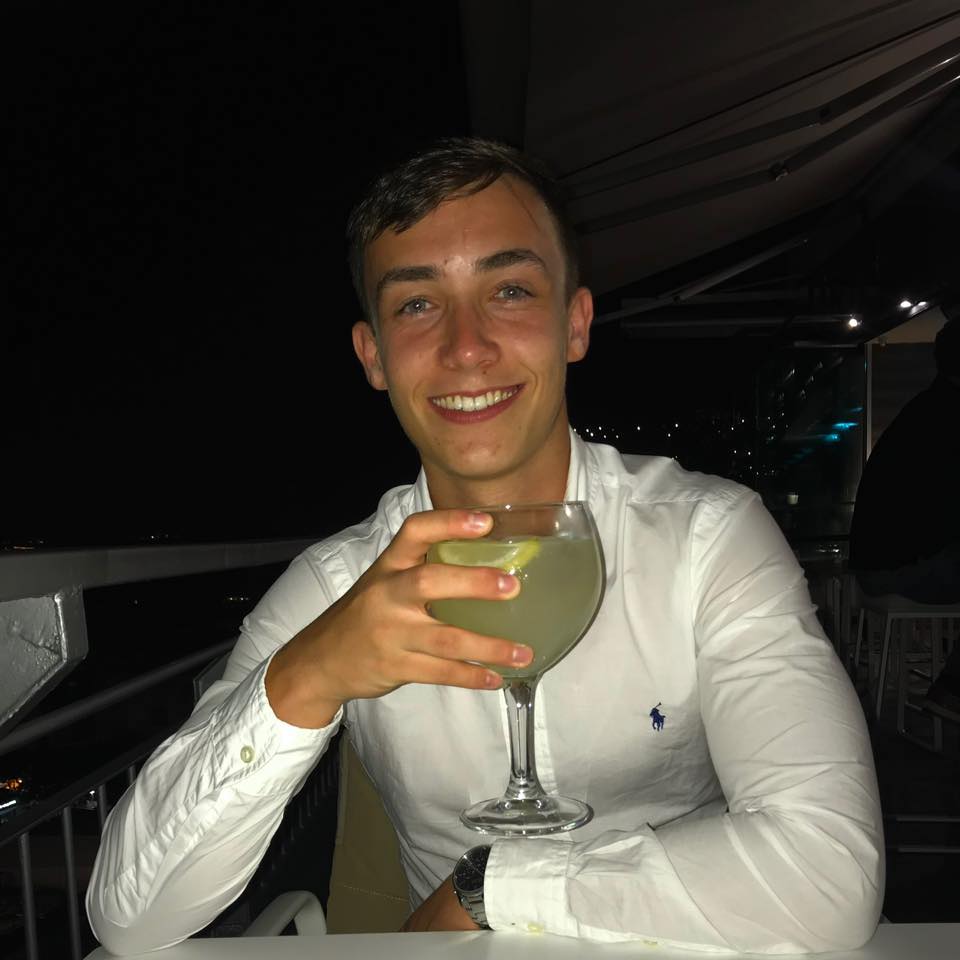 - Conor Whitehead, Actuarial Science Student, Scotland

The Investing Fundamental Course is by far the best investment related course I have completed. The course teaches the fundamentals of high quality business analysis, giving you the knowledge to determine the difference between a good business and a wonderful business - essential in identifying long term compounders. By breaking down a company's financial statements and deciphering the importance of each component through small bite sized videos, the course has taught me not only the principles of investing, but also the temperament required to build my wealth over the long term. The ability to re-watch videos, combined with the opportunity to ask questions in the investment forum, really solidifies your knowledge and solves any queries you have. Rupam and Fun go above and beyond in helping you learn, and they have always responded to my questions in an extensive, timely manner. I am very pleased with the confidence I have gained in my own investing practice and I believe the course offers great value for money.
Feb 4th, 2021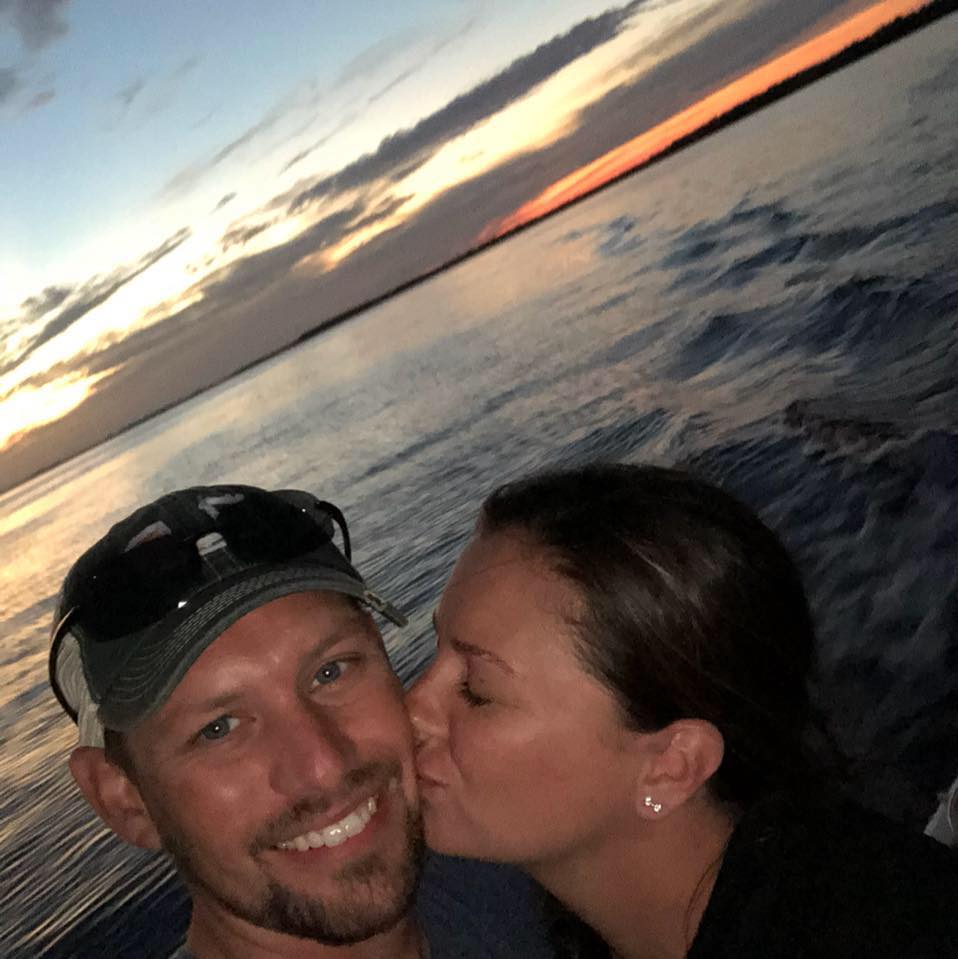 - Derek Hjorth, Gillette, Wyoming,USA

I have long been invested in the markets through mutual funds and financial advisors, however over the last couple of years I decided to start investing in my education with an intent to manage my own portfolio. I have spent many thousands of dollars and countless hours on multiple education platforms in the last couple years and can say that without a doubt MoneyWiseSmart offers by far the best value of any of the classes I have participated in.
Rupam, Fun Liang, and Vaibhav are all incredible educators. They each have their respective area of expertise that when contributed to the platform results in a huge compounding effect. This is truly a scenario of 1+1+1=much more than 3.
I can confidently say that joining MoneyWiseSmart was one of the best investments I have made. The access afforded by the group is simply amazing. The team clearly has a desire to educate and it becomes apparent in the teams commitment that all of your questions are clearly answered. I can promise that anyone who puts the effort into learning the material will be rewarded by the amazing access and expertise from the MoneyWiseSmart team. I am proud to report that my investment in MWS has already been a Multibagger. Keep up the great work guys and I can't wait for our next 3 hour Zoom meeting.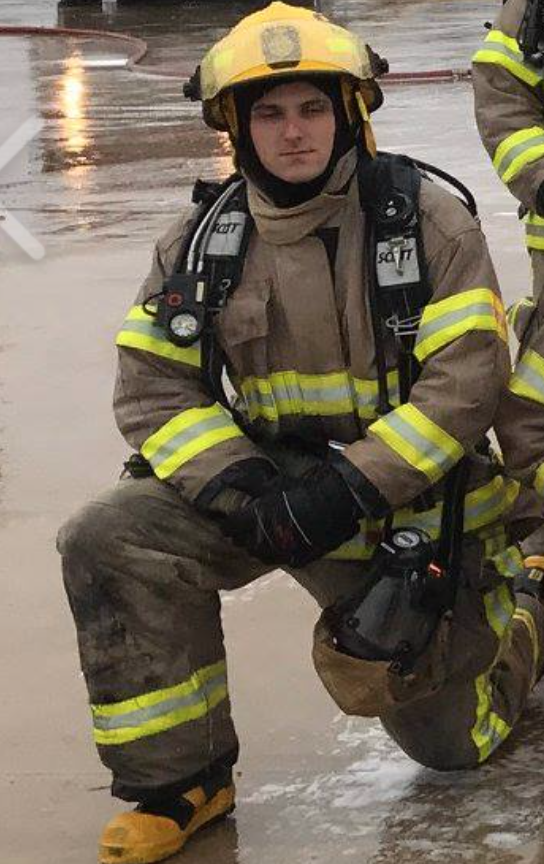 - Rich Faunce, Reactor Operator for DOW Chemical


… I have done what seems to be extensive amounts of research on investing prior to this course but still felt weary of this field… The biggest asset was how easy the course taught me investing fundamentals. The course was broken down in multiple bite size videos making it easy to digest. It was self paced so re watching a video to retain the knowledge was very easy and not time consuming at all… This course started out with basics. Building a foundation in the little experience I had.
Then building on that knowledge throughout. In a clear cut and easy to understand manner. Lastly, I couldn't be happier with the level of confidence I can now deploy while investing for my future.

Jan 2nd, 2020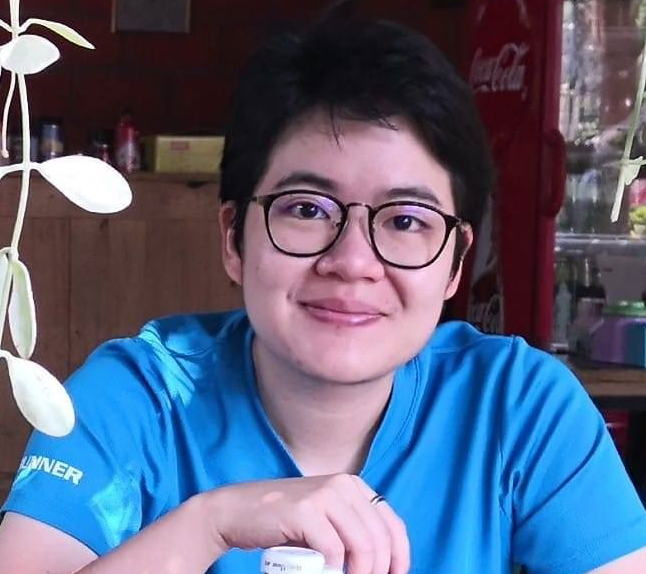 - Si Min Hong, Singapore


This course deciphers a company part by part, number by number and explains the significance of each component in our analysis of the business…I am going to be honest and share going through almost 50 videos took me many hours, but it is necessary, for you will emerge as a more confident and better-informed investor.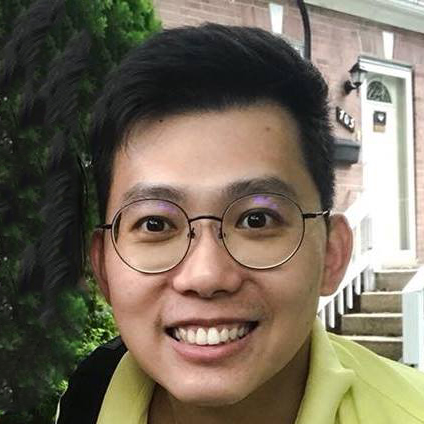 - Kheng Song Leow, Singapore


I am writing from the point of view of an ordinary consumer of the online education provided by Moneywisesmart, founded by both Rupam and Fun Liang… To my best knowledge, Fundamental Investing program provided by Moneywisesmart is by far one of the best financial curricula available. It helps ones to develop the basic theoretical knowledge in analysing businesses and companies.
The research series (if the quality of which is still maintained, if not better) can become an excellent practice set. I hope that this testimonial will help the consumers to identify a quality product and will serve as a constant motivation (to the founders of Moneywisesmart) to continuously provide of value-accretive online education to the members and public.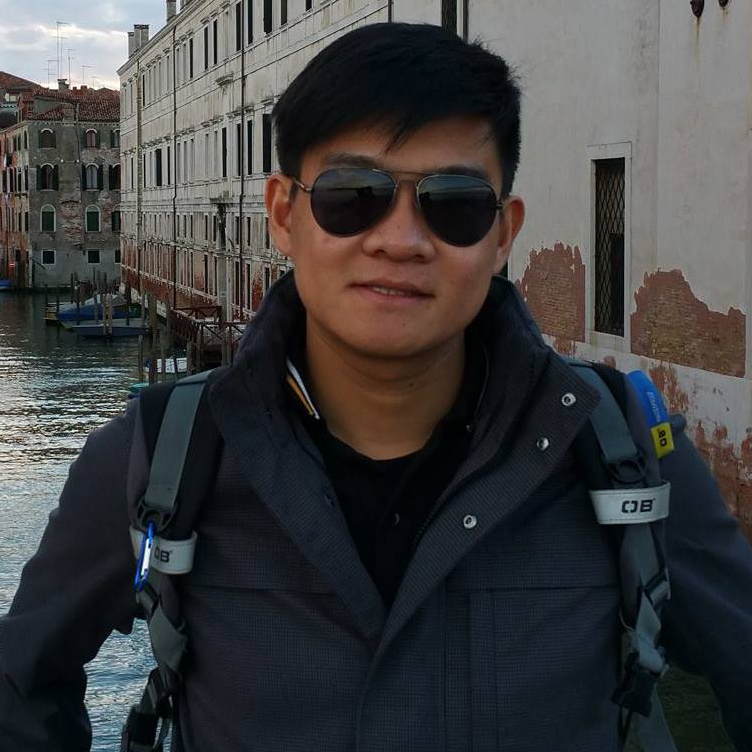 - Yong Leong Lee, Singapore

Having enrolled into a few paid investing courses, I can say this is one of the best value investing courses out there. The course went into great depth of key parameters of what makes a company a long term compounder for investing, that would not been covered by most of the other courses. Important financial jargons are translated in easy layman terms that everyone can understand. I especially like that each of these lessons are structured into small bite sized 10mins - 20mins sessions that you can fit in to your daily routines!
I highly recommend this course, whether you are starting investment from scratch or already a seasoned investor, I'm sure you will find massive value in this course!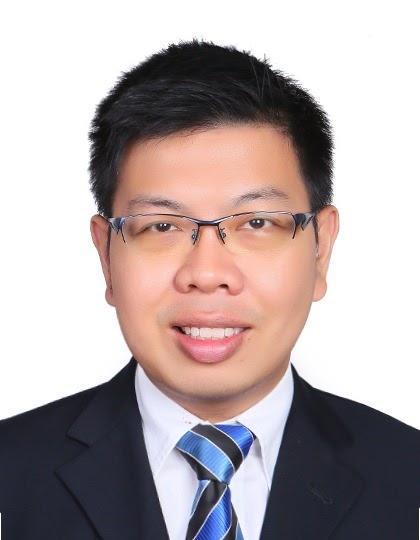 - Terence Seah, Singapore

I have known Rupam for a while and greatly admired his thought process and sharing about investment ideas. When he started this course, I signed up without hesitation. In this course, the ideas are explained concisely with clear examples. The forums where you can ask questions and share ideas are monitored closely by senior members and you will definitely get your answers promptly. You will find something for yourself, no matter you being a seasoned investor or someone starting out.
This is definitely one worthwhile investment who all value investors
Your Instructor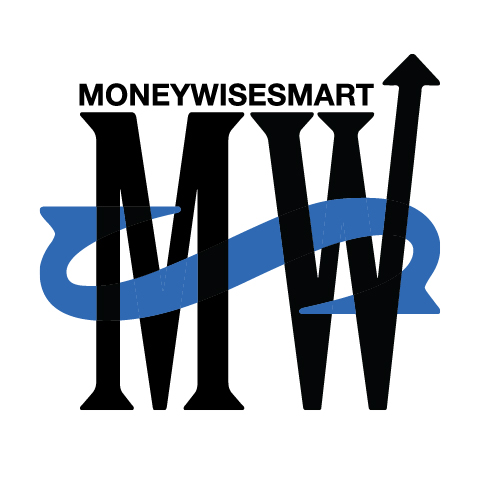 At MoneyWiseSmart.com we offer investment education programs which guide our subscribers from all over the world, on their journey towards financial freedom, through a set of comprehensive and complementary programs. In our Multibagger Research Series offering, we publish deep dive research content on businesses which are compounders. Our Investing Fundamentals, Financial Statement Analysis and Business Valuation program provides a comprehensive step-by-step framework for identifying, analysing and building a portfolio of high quality businesses. In our Options Series program, we teach strategies for managing risk and enhancing cash returns from the long term investment portfolios, using Options. Everything we do focusses on long-term compounding.
Rupam Deb



I am a full time investor and co-founder of MoneyWiseSmart. I manage an investment portfolio using the fundamental principles of investing, as practiced by some of the best investors on the planet. I was part of the Executive Management team in a LSE listed (FTSE 100) business, where I was responsible for the largest business unit, managing over a billion dollars in revenue. However I was always passionate about value investing and decided to become a full time investor during the peak of the 2008 global financial crisis. The timing turned out to be great, NOT because I was smart enough or lucky enough to find the market bottom...but because I could pack as many investments mistakes (to learn from) as one can possibly commit within a very short period of time. This led me to a massive self-education drive, and eventually I realised that I was not alone. Millions and millions of people go about investing completely in the wrong way, focussing on the day to day movements in stock price and not on the underlying business which the stock represents. My partner Fun Liang and I, co-founded MoneyWiseSmart to address this problem. I have been fortunate to be financially free myself, and it is now our mission to help our subscribers in their journey towards financial freedom. This is our 'Why'.

---
Fun Liang Chia





I am an avid value investor and co-founder of MoneyWiseSmart. After graduating from the National University of Singapore with a first-class honours in Economics, I discovered my passion in investing. My learning continued with my extensive reading about Warren Buffett, Charlie Munger, Peter Lynch and the likes, and I have never looked back ever since. Nothing excites me more than identifying and analysing great businesses. After more than 6 years of corporate experience in a NYSE-listed consulting firm, dealing with corporate finance and disputes advisory, in both Singapore and Melbourne, I left my Director role to focus full time on MoneyWiseSmart and my own investing journey. I feel delighted to be able to spend my time analysing great businesses to own and at the same time help our subscribers on their journey of lifetime compounding of wealth.



Frequently Asked Questions
When does the course start and finish?
The course starts now and never ends! It is a completely self-paced online course - you decide when you start and when you finish.
How long do I have access to the course?
How does lifetime access sound? After enrolling, you have unlimited access to this course for as long as you like - across any and all devices you own. Not only that, we will keep adding video lectures to the course and you will be the first one to know when we add videos. So the value packed course will get even better over time.
What if I am unhappy with the course?
We would never want you to be unhappy! If you are unsatisfied with your purchase, contact us within 3 days of your purchase and we will give you a full refund.
I have noticed that you shared some of the videos from the course freely on the FB group and YouTube. Why should I pay money to register?
You are absolutely right. Around 25-30% of all our paid content is available as free preview, and it will always be that way because we like to offer value even to our free members. However the free videos don't come with our ongoing support & hand-holding. Also, we don't make the key components of the course e.g. the valuation lectures and the associated templates etc. available for free. They by themselves (along with the support that we provide), are worth many times the regular price that we charge for the course. I know that most offline investment courses which offer less than 20% of the value as compared to what we offer, are priced at anywhere between 5X - 10X of what we are charging. In fact your alternative to this course can very well be watching all free investment videos on YouTube, reading countless investment books, and scouting the internet/various investment forums and networks (many with paid memberships), and travel around the world for years to gather bits and pieces of wisdom from the teachings of the most successful investors of our times. That is exactly what I did myself. Not that it is a bad idea, but we offer you the convenient alternative of achieving the same goal sitting at home at a fraction of the cost & time. We have been stringing together all the available actionable intelligence and packaging it in this one single well structured and comprehensive online program that will get even better over time.​ So we feel confident that the value that we offer is unmatched. Our existing students (testimonials provided above) also feel the same way.
Would there be any promotions or discounts soon? Should I wait for those?
We have a fairness policy that once we have even one customer who has purchased the course at a certain price, we will never let it happen that in the future that price is reduced. There can be other types of promotions, but the future price will never be less than the price today. In fact, we will be increasing the price from time to time, as we continue to add even more content to the course. We will keep enhancing the value that we offer, so you can be assured that even if we offer some kind of promotion in future, the value you are getting today will never be diluted.